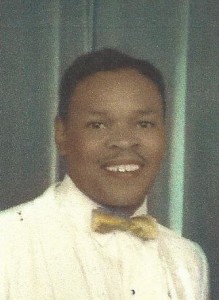 Henry Lockett, 97, of Upper Hill, Maryland, passed away peacefully Friday, January 11, 2019 at Salisbury Rehabilitation and Nursing Center in Salisbury, Maryland. He was born in Macon, Georgia November 21, 1921, he was the son of the late Samuel and Lucretia Lockett.
He was educated in the Public Schools in Georgia. He served in the United States Army, and received an Honorable discharge, American Theater Ribbon, Meritorious Unit Award and a World War II Ribbon.
After his service in the Army he moved to New York where he became a Chef, an occupation he cherished. He later moved to Upper Hill, Maryland. He was employed with English's and Johnny's and Sammy's until they closed. He later became employed at Salisbury University in Housekeeping until he retired.
He was a very active member of St. Andrews United Methodist Church in Upper Hill, Maryland.
He leaves to cherish fond memories with his step children, Michael, Denise and Christina; and one step daughter-in-law, Susie; a host of nephews, nieces other relatives and friends.
In addition to his parents, Henry was preceded in death by his wife of 36 years, Sarah Sylvia Lockett; one stepson, Carl Robinson and two brothers, Samuel Lockett, Jr. and Sylvester Lockett.
A viewing will be held 1:00 – 3:00 PM Saturday, January 19, 2019 at Anthony E. Ward, Jr. Funeral Home in Princess Anne, Maryland. Interment will be held 1:00 PM Monday, January 21, 2019 at the Maryland Eastern Shore Veterans Cemetery in Hurlock, Maryland.
View Original Notice ? Henry Lockett